Avner's Foundation
The Avner Pancreatic Cancer Foundation is the only Foundation in Australia dedicated exclusively to Pancreatic Cancer. It is named after Avner Nahmani who was diagnosed with incurable, inoperable Pancreatic Cancer in September 2007 and died thirteen months later. Like many others who have experienced this disease or witnessed it taking hold of a loved one, Avner, and his wife Caroline, wanted to raise money for this chronically underfunded disease and be able to offer future patients hope of a better outcome.
Thanks to the support of many individuals, companies and major corporate sponsors Woolworths, Coca-Cola Amatil and Wellcom, more than $8M dollars has been raised. The Vision of the Foundation is:
"To break through 40 years of no progress by
doubling the number of people who survive
Pancreatic Cancer by 2020"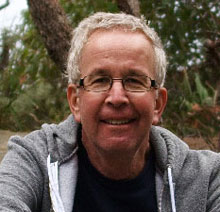 Find out more at: www.avnersfoundation.org.au
Follow us on Facebook: www.facebook.com/AvnersFoundation
Follow us on Twitter: www.https://twitter.com/AvnerFoundation